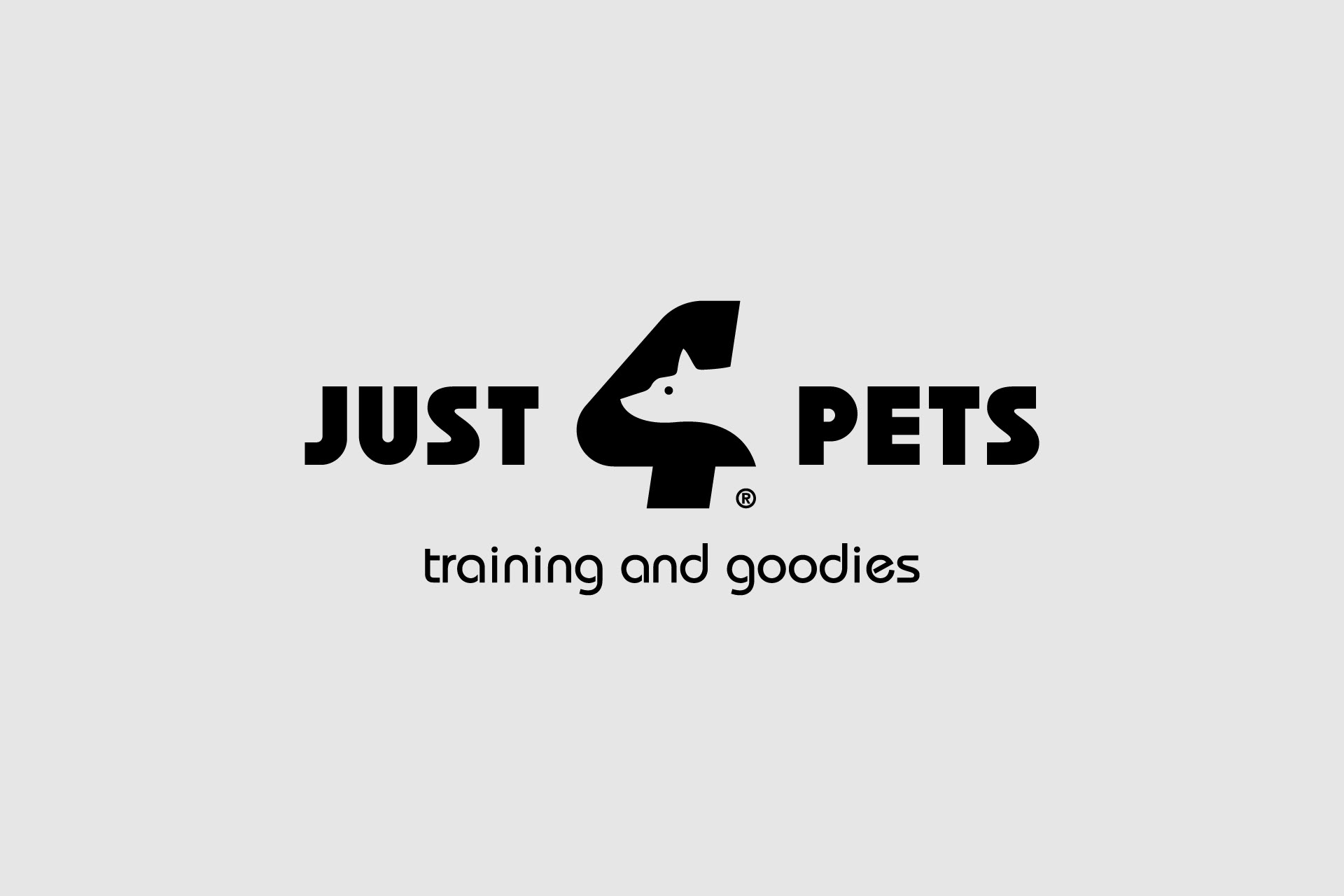 Just for Pets is newly opened pet shop located in Rethymno, Crete that offers a variety of pets, services and goodies to choose from. 
The inspiration for the symbol of the logotype came from the number 4 (for) that the owner chooses to spell the name and the 4 different kind of animals you can find at the shop (birds, fish, reptiles and mammals).

The animal in the negative space of "4" is not specific so everyone can see something different or identify with his or her own pet.