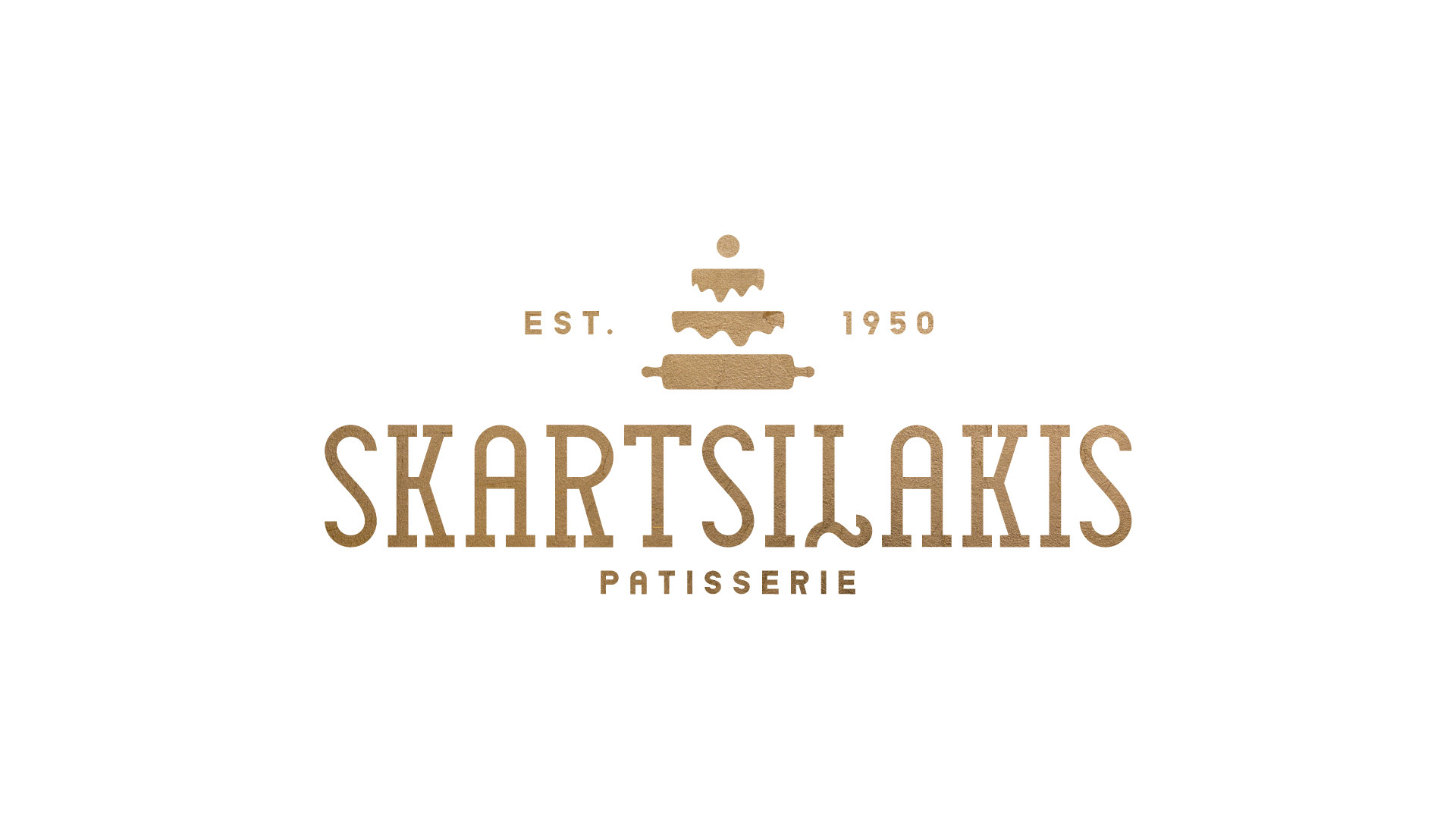 Η οικογενειακή επιχείρηση "Σκαρτσιλάκης Ζαχαροπλαστείο" εδρεύει στο Ρέθυμνο από το 1950 με αντικείμενο εργασιών την δημιουργία και εμπορία γλυκών.
Το σύμβολο του λογοτύπου απεικονίζει την πρόσοψη μιας τούρτας τριών επιπέδων, όπου το πρώτο είναι ο πλάστης, το εργαλείο επεξεργασίας της ζύμης. Η τούρτα παραπέμπει στο αντικείμενο εργασιών της επιχείρησης: δημιουργία μοναδικών γλυκών και συνδυασμών γεύσεων.
και έτσι τολμήσαμε λογοτυπήσουμε και το όνομα με τη δημιουργία της τυπογραφία του.
Οι συμμετρικές και γεωμετρικές του γραμμές έχουν στόχο τη σύνδεση με την καλή οργάνωση και με ένα σύγχρονο περιβάλλον, ενώ και η στιβαρή και επιβλητική τυπογραφία με την επιλογή κεφαλαίων γραμμάτων και πατούρας σε αυτά αποπνέει κύρος, συνέπεια και αξιοπιστία χωρίς όμως να ξεχνάμε την παράδοση.
----------------------------------------
The family business "Skartsilakis Patisserie" is based in Rethymno, Greece since 1950 and has been the subject of work to create and market sweets.
The symbol of the logo is a three-tier cake, the first one being the roller, the dough processing tool. The cake refers to the company's scope of work: creating unique sweets so we dared create a logotype out of the name creating the typeface.
Its symmetrical and geometric lines aim to connect with good organisation and with a modern environment, while the robust and imposing typography with the choice of capital letters and shoulders in them exudes prestige, consistency and reliability without forgetting the tradition.
The symmetrical and geometrical lines of the logo suggest the orderly function and contemporary profile of the industry, while the robust and imposing typography in capital letters and the serif custom typeface expresses validity, consistency, reliability and connects tradition with the modern outlook of the company.